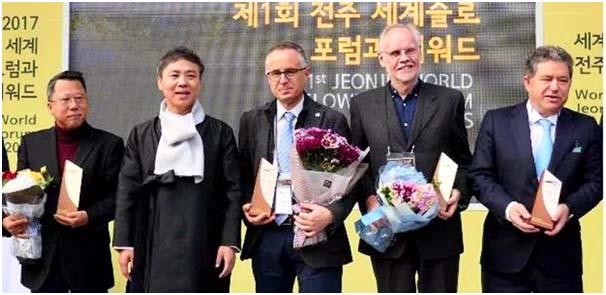 International 'World Slowness Award' (Jeonju, South Korea) 2017 for leading Katoomba-Blue Mountains Cittaslow (international 'Slow Town' movement).



Planning Institute Australia, Excellence in Planning, 'Sustainability Blueprint for Urban Release Areas', consultant lead to Penrith City Council. 2005



Lithgow City Council Heritage & Building Awards, 'Infill Development – mixing new with old' for Woolshed Cabins, Kanimbla Valley, near Blackheath.



Outstanding Overall Winner, Blue Mountains Environmental Business Awards, 2000.



TDA Australian Timber Design Award ('Environmental Commitment') for ECOdesign Studio, designed and largely built by Nigel Bell, 2000.



Lithgow City Council Heritage & Environment Awards ('Environment' and 'Commercial Development') for Eagleview Retreat, Lake Lyall, 1998.



BPN Eco-Design Awards – education, 'Highly Commended' for (TAFE) 'Environmental Building Principles' course - a national program, 1997.



Banksia Environmental Foundation national award for 'The Built Environment' for Jemby-Rinjah Lodge "awarded to an individual, group or organization that has made a significant contribution to the enhancement of the built environment… that contributes to energy-efficient low-impact building practices', 1994.



Tourism NSW project awards in 2000, 1999, 1998, 1995, 1994, 1993, 1988 & 1987 for a range of tourism and eco-tourism projects.



Master Builders Association 'Excellence in Construction' (Fairholme Guesthouse, Jemby-Rinjah Lodge), 1993, 1994.



Duncan's Timber Award, Highly Commended (Jemby-Rinjah Lodge), 1990.



Royal Australian Planning Institute 'Highly Commended' for the 'Blue Mountains Town Character Guidelines' (Development Control Plan), 1990.